Services
---
In general, the Rootz Foundation provides community lecture presentations, workshops and multimedia seminars on a wide range of topics that promote awareness of cultural diversity, an understanding of the African/African American experience, and that encourage environmental responsibility. The Rootz Foundation, Inc. provides DVD's, CD's, books and other written materials as part of its production of goods. These charitable services and products are intended to educate and inspire individuals, groups and organizations to be more open to cultural diversity and to build unity, tolerance and increased understanding of each others differences and similarities.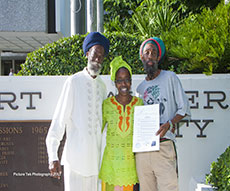 Specifically however, the Rootz Foundation also provides a culturally oriented youth intervention outreach program entitled the "Kidz Culture Connection", which provides a number of unique opportunities for its young participants.
All the currently available school data and crime statistics support our studied conclusion that Broward County in general, and the municipalities of Fort Lauderdale and Pompano Beach in particular, are suffering from a combination of low graduation rates, high drop out rates and an upsurge in all kinds of criminal behavior involving young males in their teens and twenties on the one hand, and sexual promiscuity and teenaged pregnancy for young girls on the other hand. These statistics apply in particular to African-American and Afro-Caribbean students in Broward County.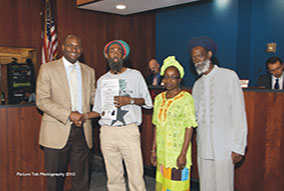 The economic, educational and socially co-related causes and effects of this situation are obvious, and highlight the critical need for our minority student intervention services. Our youth outreach services help to alleviate a very pressing social problem that is affecting the entire society: criminal behavior. Our services also fill a vital and essential social need by providing a unique opportunity to help reclaim more of the at-risk young people residing in minority communities.
The Rootz Foundation's Youth Outreach & Embrace Program also provides culturally-based multimedia and audio-visual lectures, workshops and seminars of various kinds for students and faculty at county libraries, public schools, community colleges, state universities and at after-school programs.
Future Services In addition to the unique cultural perspective to the Kidz Culture Connection program that builds self-esteem and self-confidence in order to improve academic skills, the health and wellness benefits resulting from the planned provision of free eyesight and dental screenings is an additional factor that will make our type of youth program even more unique.
A good education for children requires not only good schools and good teachers, but good health also. Proper dental care is a vital part of proper nutrition and health. The free dental screening and additional instructions in preventative dental care will conform to the Sunshine State Standard "Health Literacy" program which is aimed at increasing the knowledge of students about various ways to promote health and prevent disease.
Of even more immediate concern than good dental health, is good eyesight and vision. Children's eyes are constantly in use in the classroom and at play, so when their vision is not functioning properly, their learning and participation in recreational activities suffer immediately. It is therefore a well documented fact that children with uncorrected vision conditions or eye health problems face many barriers in life, academically, socially and athletically. However, high-quality eye care can break down these barriers and help enable youngsters to reach their highest potential. The American Optometric Association says that 80% of all learning is performed through vision. Thus, the planned provision of free eyesight screening is intended to help less privileged children learn successfully by ensuring that they have all the necessary tools possessed by their economically better-off peers, including good vision.